The law-school professor who oversaw the development of a dozen new rules and the finalization of nine during the 20 months she spent as head of the SEC's Division of Corporation Finance will also become the SEC's first big executive loss of 2023, according to a Jan. 13 announcement that set Feb. 3 as the date her resignation would go into effect.
Renee Jones, who took over as director of the Division of Corporation Finance in June, 2021, will return to her position as a  professor at Boston College School of Law, where she focused on corporate governance, securities and financial regulation. She was also Thomas F. Carney Scholar and associate dean for academic affairs before her appointment to the SEC, according to Boston College, where Jones had worked since 2002, after leaving a post at Hill & Barlow, where she represented clients in matters involving corporate and securities regulation.
The SEC announcement of Jones' departure also announced the appointment of a permanent replacement, rather than naming a temporary replacement who would serve while the agency searched for a permanent replacement, as it has done following the departure of other directors and deputy directors recently.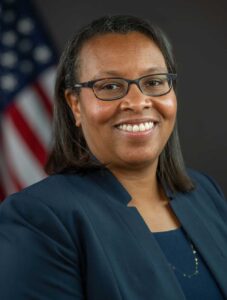 The new head of Corporation Finance is Erik Gerding, who also left a post as a professor of securities law before moving to the SEC in September, 2021, during the period Gary Gensler was recruiting senior staffers to help run the agency after he was confirmed in April 2021 as chair of the Sec.
Gensler praised Jones for the quality of "counsel, judgment and deep understanding of the capital markets" she brought to the role," and for the number of regulatory proposals she was able to launch and the very high number of rules finalized while she was in charge of the division.
"Thanks to Renee's leadership, we have enhanced investors' access to the full, fair, and truthful information as required by our securities laws to make informed investment decisions," Gensler said in the release, praised her specifically for overseeing the development and proposal of controversial rules mandating disclosure of data on corporate climate-risk data and cybersecurity preparedness.
Jones' prolific rulemaking record also included proposals covering special purpose acquisition companies (SPAC), insider training, executive compensation and oversaw the review program the SEC set up to provide feedback and coordinate rulemaking efforts of all the SEC divisions involved in proposals that would mandate disclosure of risk, operations or other data from public companies and investment advisers.
Gerding said in the announcement that he looks forward to continuing the division's rulemaking, to which he contributed as head of Legal a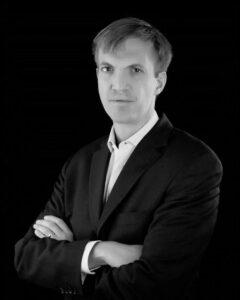 nd Regulatory Policy as well as deputy director of the division.
Before coming to  the SEC Gerding held posts as a professor and as Wolf-Nichol Fellow at the Colorado Law school at the University of Colorado at Boulder, where he taught classes in banking law, contracts, securities regulation and corporate finance. He also spent five years at the University of New Mexico School of Law after eight years as a practicing attorney in the New  York and Washington D.C. offices of law firm Cleary, Gottlieb, Steen & Hamilton LLP, according to his biography at Colorado Law.
Erik Gerding
Director SEC Division of Corporation Finance, Feb. 3, 2023 –
Deputy director, Legal and Regulatory Policy, SEC Division of Corporation Finance, Oct., 2021 – Feb 3, 2023
Professor of law, Univ. Colorado Law School, 2011 – 2021
prof. of law, Univ New Mexico School of Law, 2006 – 2011
Attorney, Cleary, Gottlieb, Steen & Hamilton, 1998 – 2006
CV, list of publications available here