The Independent Directors Council (IDC) will have to do more to push back on SEC regulations during the next fiscal year than just point out flaws and argue for changes, according to Cynthia R. Plouché, who was re-elected to a second one-year term as chair of IDC's governing council.
It will have to put more effort behind educational programs designed to teach fund boards how to implement rule changes the SEC has already finalized as well as explain the potential risk and cost of those still in the pipeline.
Growing opposition to the SEC's approach to regulation hasn't slowed the flow of new rules, so IDC has little choice but to continue its stepped-up advocacy role as well, Plouché said.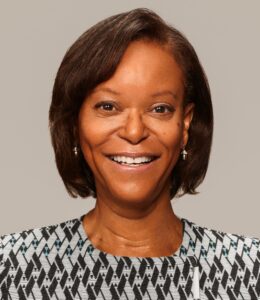 "We know there are decisions to be made that are on the horizon for the spring of 2024 and there's no reason to think we won't be diligent in our monitoring and response to what's being handed down or put up for discussion," she said.
IDC will continue its more aggressive approach to advocacy on rules proposed by the SEC, but the scope and breadth of many new rules make clear it will have to extend that approach beyond the final approval of a rule and well into its implementation, according to Thomas Kim, managing director of the IDC.
"There are already questions about the scope of the names rule, for example and how ultimately it will be implemented," Kim said. "It's a very broad, sweeping rule, so implementation will need to be very carefully and thoughtfully done in order to avoid unintended impacts on the nature of fund disclosures."
"We will continue to have regular dialogues with the SEC and continue to raise key points and concerns so regulation doesn't have an unintended impact on the ultimate investor," Kim said.
New leadership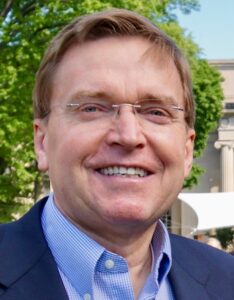 In addition to re-electing Plouché, IDC members elected William R. Ebsworth – a former Fidelity equities analyst, portfolio manager and CIO who has been an independent trustee of Allspring funds since 2015 – to a one-year post as vice chair of the governing council.
Though there is no formal plan of succession, vice chairs often go on to chair the governing council after a year spent shadowing and assisting the previous chair.
Plouché – an independent director on the boards of Northern Trust and MassMutual funds – was first elected governing council chair last October after spending a year as vice chair. In her first term, she continued to expand the IDC's diversity-and-inclusion working group she helped launch in 2021.
IDC also announced the appointment of four new independent directors to seats on the governing council, including Michael G. Clark of Cohen & Steers Funds; Hugh T. Hurley, of HSBC Funds; Nancy M. Morris, of Diamond Hill Funds; and Kathryn L. Quirk of Harbor Funds and Harbor ETF Trust.
Boards push back on SEC regulatory agenda
Fund boards – and IDC as an association that represents them – are not knee-jerk opponents of regulation, Plouché said.
Regulators and fund directors are natural allies because they share the same primary goals: shareholder protection and good governance, she said.
"We continue to be very supportive of the spirit of what the SEC does in terms of protecting shareholder interest," Plouché said. "We're just trying to make sure, from our perspective, that the actions taken are, in fact, protective of shareholders and individual investors."
The pace and scope of SEC regulatory efforts has made that difficult, however, Kim said.
The climate-risk disclosure, ESG and cybersecurity rules the SEC proposed early in 2022 helped turn the traditional trickle of regulatory changes into a flood that pushed fund-board stress levels close to a crisis point.
The dismissal by SEC officials of complaints about the scope and pace of regulatory change put many directors on the defensive, as did the veiled accusations of board complacency leveled by SEC Division of Investment Management director William Birdthistle at an industry conference in March of 2022.
The SEC's widely despised open-end fund liquidity overhaul – which would make swing pricing mandatory and impose a 4 p.m. E.T. hard close nationwide, putting shareholders in most of the country at a potential disadvantage – pushed many directors and entire fund boards over the edge into overt opposition, however, especially after SEC chair Gary Gensler rejected those concerns outright during an appearance at an ICI conference in June.
IDC has ramped up its in-person lobbying of SEC staff and legislators and worked closely with fund boards and advisers doing the same, through traditional channels requiring analysis and public comment and through educational efforts that kept fund boards up to speed and – where appropriate – encouraged them to take a public stand on critical issues.
Fund directors often comment publicly on SEC rule proposals, but it is extremely rare for entire boards to stand up and voice their opposition.
Early this year, 32 of them painted a much more vivid picture of fund director opposition to the rule by doing exactly that.
"We saw a lot of boards participate in feedback letters about swing pricing" Plouché said. "When the topic matters as much as that one does, you'll hear from the community."
Preparing for implementation and afterward
IDC "advocated extensively against [swing pricing] because of its negative impact," according to Kim, who said the association will closely monitor and push back on rule proposals and finalized rules that could cause unexpected problems with logistics or enforcement as they are implemented.
"This SEC does appear to have an approach to examinations and enforcement that can heighten the focus on certain areas of enforcement," Kim said. "As a rule becomes final, that [tendency] makes it even more necessary to ensure there are strong processes and procedures that govern compliance with a particular rule."
There are a lot of very broad, very complicated rules in the pipeline that are likely to be approved, along with enough rules that have already been approved, to create a couple of years' worth of very daunting workloads for fund boards.
"Any time you're tasked with implementing rules it's going to take a lot of work," Plouché said. "Education on how to deal with those things fits right into the IDC mission in terms of being a resource for directors, so we have a variety of webinars, programs and other events that address issues relating to rulemaking," she said.
Plouché said IDC will also re-emphasize its effort to encourage gender and ethnic diversity among fund boards, which had been unavoidably pushed down the list of IDC's priorities as the volume of SEC regulatory proposals increased.
"Being an advocate for public policy from the perspective of independent directors is one of our key responsibilities," Plouché said. "As the SEC stepped up its activity, so did we."
Despite the D&I effort falling down the list of IDC priorities as the volume of SEC regulatory proposals increased in the past couple years, diversity rates did tick up to an unusual degree during 2021 and 2022, according to a member survey whose results IDC released Oct. 10.
The percentage of women and ethnic minorities in fund boardrooms remains disproportionately low within a population whose demographics change even more slowly than most among directors of U.S. businesses.
The survey of IDC members showed the percentage of women holding fund-board seats rose from 32% at the end of 2020 to 37% at the end of 2022.
"We approach diversity and inclusion with intentionality and positivity, so we continue to have a wide variety of forums and discussion of the topic, and efforts to address the talent pipeline," Plouché said.
Trustees identifying their ethnic background as any other than white/Caucasian rose from 12% at the end of 2020 to 17% at the end of 2022.
"The needle does move slowly, but you can see that it's moving, so that is a good thing." Plouché said.
The rate of change is faster among newly appointed directors, however.
Women held 49% of board appointments made during 2022 compared to 41% during 2020. Newly appointed trustees belonging to any ethnic minority jumped to 46% during 2022, however, compared to 24% at the end of 2020. "We have a diversity and inclusion panel at the conference we have coming up that will discuss the directors' practices study we'll release soon," she said. "I go back to intentionality, making sure we push forward with the mission of inclusion and diversity of all kinds of the boardroom. "
Newly elected members of IDC's governing council
• Gov. Council vice-chair: William R. Ebsworth, Ind. Dir., Allspring Funds
• Michael G. Clark Ind. Dir., Cohen & Steers Funds
• Hugh T. Hurley Ind. Dir., HSBC Funds
• Nancy M. Morris Ind. Dir., Diamond Hill Funds
• Kathryn L. Quirk Ind. Dir., Harbor Funds and Harbor ETF Trust