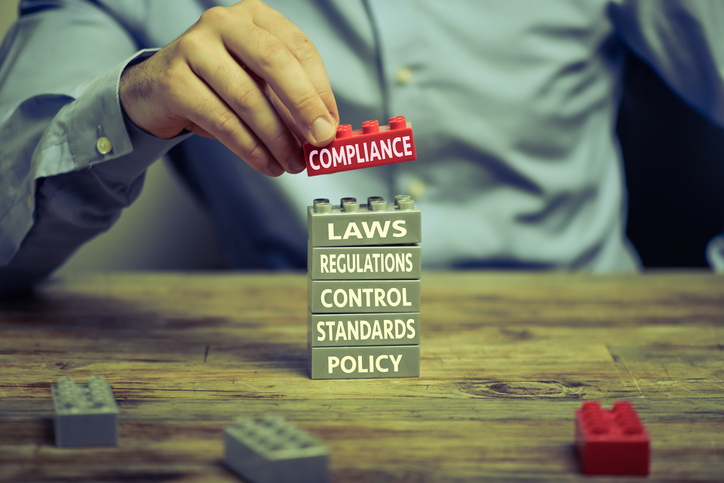 A survey showing that compensation for chief compliance officers (CCOs) dropped during 2022 doesn't mean fund boards valued their CCOs less during the most compliance-intensive year in recent memory.
Mutual-fund CCOs reported average compensation of $480,974 for 2022 compared to the $480,974 they reported in 2021, according to the 18th annual survey of mutual-fund CCOs published June 28 by Management Practice, Inc. (MPI).
The drop in compensation reported by the 61 respondents is the first after four years of increases totaling 13% since 2018.
Responses came from companies with $4trn in combined assets across 2,500 funds; 64% of respondents worked as CCO to both funds and the fund adviser.
Compensation levels varied, however, from a low of $100,000 to a high of $1.5m, depending on total AUM, the number of funds/portfolios, the number of sub-advisers and other variables.
Total compensation includes bonuses, stock options, grants, retirement contributions and other forms of payment, however, so the decrease does not mean fund boards paid CCOs less last year.
The change more likely reflects a change in bonuses, which shrank a bit along with average fund AUM during 2022 after the pandemic, which was "particularly difficult for CCOs [but] particularly good for markets and AUM levels," according to MPI partner Jay Keeshan.
Almost all respondents got bonuses as part of their compensation package, according to the survey. Eighty-three percent said company performance affected the size of the bonus, while 90% cited the influence of company managers and 58% said the board was a major factor.
Fund boards are keenly aware of and concerned about the pressure on CCOs to keep up with regulatory changes that swelled from a trickle to a flood during 2022 and haven't slowed much since, according to Carolyn McPhillips, president of the Mutual Fund Directors Forum (MFDF).
"Fund boards are paying close attention to their CCOS and are making sure the CCOs have the resources they need to do their jobs effectively," she said.
Fund boards also pay a lot of attention to the compensation and job-satisfaction level of CCOs on whom they rely for information about how closely fund advisers toe the line on regulatory matters – which becomes even more important during times of rapid regulatory change and intense enforcement, McPhillips said.
Fund boards put a lot of effort into making sure CCOs have the kind of support and resources they need to keep up with a hectic regulatory environment, according to the CCO of a $55bn fund complex, who asked to remain anonymous.
CCOs are the "eyes and ears" of boards trying to monitor how well a fund adviser is keeping up with changes in compliance requirements. They're also "very attuned" to how satisfied CCOs and compliance staffs are in their work – to the point, sometimes, of asking how many recruiter calls the compliance staff gets and how tempted they might be to leave, the CCO said.
"The fund-board/CCO relationship is one of the most critical because CCOs are the board's best source of insight into what is actually happening at the adviser," McPhillips said.
Compliance gets more complex
The board isn't alone in valuing the work of CCOs. MPI figures show 27% of CCOs report directly to the CEO of the fund adviser and a slightly smaller percentage report to the president or other C-suite executive of the fund. About 28% report to a higher-ranking CCO at a parent company; 17% report to the company's senior legal officer.
CCO job descriptions continue to get more complex, however, according to the survey, which showed 45% of CCOs support the board in more than just compliance. Forty-five percent are involved in the 15(c) renewal process, for example, while respondents who said they help the board with risk management rose to 59% in 2022, up from 54% in 2007.
Forty-four percent described part of their job as providing legal support; 38% cited other "global responsibilities." That complex work requirement has changed the mix of CCO qualifications as well, according to the survey, which found that a third of respondents are lawyers, 38% report some form of securities licensing, 20% have some prior SEC or other regulatory experience and 13% are CPAs — down from 34% in 2007.
Total Compensation for CCOs
• 2022 – $463,016
• 2021 – $480,974
• 2020 – $463,133
• 2019 – $438,944
• 2018 – $424,411
• 2017 – $431,957
Source: MPI N=61