Sidney E. Harris, independent trustee of the Virtus Family of Mutual Funds and former chair of the RidgeWorth Funds, is the recipient of Fund Directions' 2023 Lifetime Achievement Award. He received his award June 15 at the 30th annual Mutual Fund & ETF Awards in New York.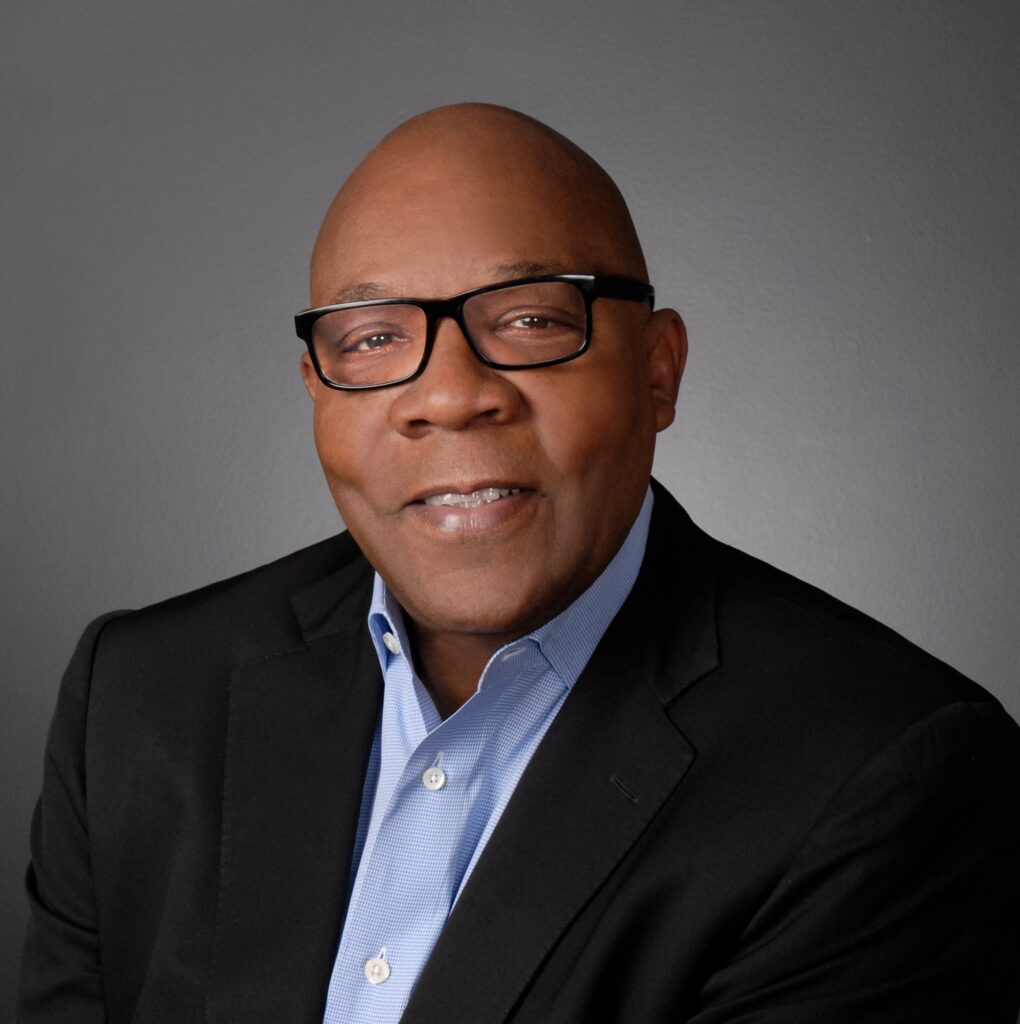 During his stellar 28-year career as an independent fund director, Sidney E. Harris has served on three fund boards, held seats on a host of corporate boards, and won election to the board of the Mutual Fund Directors Forum.
In 2015 he was also named Fund Directions' Trustee of the Year for his work as board chair, squiring RidgeWorth Funds through the first of two successful acquisitions.
However, until 1995 – when Transamerica Asset Management CEO Rudy Veerjee reached out to Harris while searching for diverse, high-achieving candidates to join a new fund board – Harris had never worked in the investment business at all.
He had instead built a career around his exceptional ability to identify which investments of time, effort or ingenuity were likely to deliver real value for the organizations that invested in them.
During his time as a post-doctoral technology analyst, that ability helped him reassure AT&T Bell Telephone Laboratories that new services like call forwarding and speed dial were probably worth the cost of developing and marketing them.
As a business-school professor and researcher, it helped him identify ways that digitizing and automating information management could help global corporations reinvent themselves as agile, efficient competitors in a global market.
As dean of the Peter F. Drucker Graduate School of Management, it showed Harris that innovative thought is not enough to ensure success to a school that need a better physical campus and larger faculty.
And, when he was dean of Georgia State's College of Business, the same ability helped Harris identify a new strategic direction that helped the school get ranked by leading business publications in 16 competitive categories.
No matter where he found himself, Harris developed a reputation for clear-eyed problem-solving and unflappability.
He credits much of his success to an endless curiosity and a willingness to learn, as well as the ability to break down complex problems and identify the questions that would make them easier to solve.
"My academic preparation was very strong in being able to look at a problem, get a fairly quick fix on what I didn't understand, figure out what questions I needed to ask, and what resources I needed to begin that learning curve journey," Harris said.
"Even though I am technically trained, I have the ability to see the big issues, the big questions," he added. "And if I really get interested in something, I've had the good fortune of being able to marshal the resources to go after the answer, and that has been cool."
Colleagues from every stop in Harris' career expressed admiration for his acumen, selflessness and forward-thinking.
"You can throw a lot of platitudes out there, but he really is a really special person," said Ashi Parikh, former CEO and CIO of RidgeWorth Holdings LLC.
"Even as he sort of approaches the end of his career as a director, he's still looking for what's the next thing that directors should be concerned about, and I think that's a hallmark of a really great director, and a great member of our community," said MFDF president Carolyn McPhillips. "On every level, he's a joy to with, and when he retires, we're going to very much miss him."
"A Seasoned Professional"
It was never obvious that Sid Harris was destined to become a decorated member of the mutual fund community—but then again, no chapter of his career has been obvious.
With an undergraduate degree from Morehouse College and advanced degrees from Cornell University, Harris started his professional life as an operations researcher at AT&T, analyzing new technologies to identify which made sense for business reasons as well as technical.
"That was my big question. I mean, if we're spending all this money on technology, what's the payoff? Where's the payoff? How can we demonstrate and document that?" Harris said.
He used a similar approach to examine strategic decision-making in corporations after accepting a professor of decision sciences at Georgia State University in 1978. He put what he had learned to more practical use after becoming dean of Claremont Graduate University's Peter F. Drucker Graduate School of Management in 1991 and, later, dean of Georgia State University's J. Mack Robinson College of Business from 1997 to 2004.
While in his office at the Drucker School in 1995, he received a call from Veerjee, who asked him to help oversee Transamerica's new mutual fund complex.
"He just came across as a very seasoned professional with a broad background," Veerjee said of Harris, who by this time was on the boards of Family Savings Bank and home services provider The ServiceMaster Company. "He complemented a lot of the backgrounds of the other board members."
Transamerica Premier Funds, where he spent 11 years, became Harris' entree into fund boards – a foothold he expanded in 2004 by taking a seat on the board of the RidgeWorth Funds, which were operated by a subsidiary of SunTrust Banks, Inc.
Steering Through Uncertainty: The RidgeWorth Years
By 2007 Harris had left the Transamerica board to focus on RidgeWorth, which was a larger and more demanding fund complex. That year, the board elected him chair upon the retirement of previous chair Tom Gallagher.
Harris spent a decade as chair at RidgeWorth Funds, where he helped the funds change hands not once, but twice: SunTrust sold its $40bn RidgeWorth Investments business in 2014 to private equity firm Lightyear Capital Management, Inc., which in turn flipped it to Virtus Investment Partners, Inc., in 2017.
When news initially leaked that SunTrust was contemplating a sale of RidgeWorth, surprising employees and investors, Harris led the board in a calm, analytical response, according to Parikh.
"He was very good at reacting to that to say, 'OK, what are the risks? How do we make sure on our end we have these things buttoned up, and what do we do about it? What are we communicating to our partners in this situation?'" Parikh said.
Harris' calm, insightful leadership helped the board keep its equilibrium from the first acquisition in 2014 through its final acquisition by Virtus in 2017 despite the unsettling transience of the first acquisition by Lightear – a private equity firm that made no secret of its intention to resell the business within a few years.
"It was just a very uncertain time for everybody," said Connie McDaniel, a former RidgeWorth trustee and current Virtus trustee. "He made sure that … we had the right materials and the right things to make sure that we could steward what we needed to steward and stay focused on the things that mattered."
The key to steering an organization — whether that be a board or a business school — through turmoil is knowing how to chart a steady course even in unfamiliar waters, according to Harris.
"I'm comfortable when we don't know the answer. I'm uncomfortable when we don't know the question," Harris said. "I know that I have an ability to integrate, an ability to sense when I need to dig deeper, and I trust my experience, and I trust my instincts."
Harris and McDaniel were the only two members of the RidgeWorth board to make the jump to the Virtus Funds, where they now help oversee approximately $150bn across nearly 100 funds.
Harris gracefully navigated the transition of becoming a rank-and-file director at Virtus, where his inclusive, collaborative style quickly earned the respect of his new colleagues, according to McDaniel.
"He works to, again, build that consensus where people feel valued and that their voice matters," McDaniel said. "He's just got that great personality and demeanor that makes people want to be around him."
The MFDF in 2019 invited Harris to join its board, bringing a long-time advocate for director education into the organization's inner circle.
When Carolyn McPhillips became MFDF president in March 2020 while grappling with the sudden onset of the Covid-19 pandemic, she experienced firsthand Harris' ability to steady a board and help it through a crisis.
"He's been such an integral help to me, especially when I took over as president in 2020," McPhillips said.
Leading the forum through the early months of the pandemic required McPhillips and the board to meet more frequently to overhaul events, communications, and budgets. Throughout these unfamiliar conditions, Harris remained engaged and insightful in helping the forum work through unprecedented challenges, according to MFDF chief of staff Young Hee Kim.
"That was not the level of commitment that he was expected to do or that he had anticipated," Kim said. "That was tremendous."
A Leader and Role Model
Amid an industry trending toward specialization, Harris and his career stand as a testament to the benefits of broad-based knowledge.
"He's a consummate student," McDaniel said. "When there's a new emerging issue, Sid's going to go do his homework and research and educate himself about what the issues are, why they matter, and what we need to do about it."
Harris became known for asking incisive questions and navigating difficult decisions with equanimity, which made him a sought-after sounding board for his colleagues. He was never the loudest director in the boardroom, but when he spoke, his colleagues knew to listen.
"You always go to Sid if you need someone to give you the practical perspective, and to bring down the temperature," McPhillips said. "If people are upset about something, he will cut to sort of what the underlying issue is and calm everything down with just the right sort of perspective."
Parikh, now an independent trustee of the Professionally Managed Portfolios, said he looked to Harris as a role model when he finally joined his own fund board.
"I learned from him, really, how to behave in the boardroom and how to engage my colleagues, and how to be there to help support them and how to be a part of the team," Parikh said. "You can be tough and decisive and at the same time supportive, knowing the management team has a balancing act."
Harris sees the fund industry as a pillar of American democratic life that has both power over and responsibility to the public.
"I certainly believe that we need to increase the diversity in the industry," Harris said. "The wealth that this industry creates has the opportunity to create a more stable society long-term. A democracy is more stable if more people are participating and engaged and invested in the future than if that's not the case."
Looking back on his own career as a fund trustee, Harris said he hopes he did right by his shareholders and peers.
Even after retiring from fund boards, when he's not traveling with his wife Mary or cheering his beloved University of Georgia Bulldogs on Saturdays, he said he plans to enjoy the company of the friends and colleagues he's collected during a lifelong pursuit of deeper understanding.
"Parallel with my board life, I have curated a set of relationships that I'm very excited about," Harris said. "They feed my intellectual curiosity and quest to evolve, to be better, to achieve goals that I haven't achieved before."