The SEC announced the appointment of a new director of the Office of Investor Advocate (OIA), a position that's been vacant since the resignation in July of Rick Fleming, who originated the position after helping to found the office in 2014.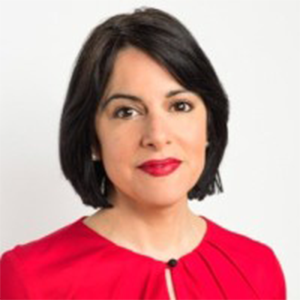 Cristina Martin Firvida will take over the position Jan. 17 from OIA chief counsel Marc Sharma, who has served as acting director since Fleming's departure.
Firvida, worked until recently as vice president of financial security and liveable communities for government affairs at AARP, overseeing federal and state advocacy on Social Security, pensions, retirement savings, financial services and other aspects of retirement financial security. She had previously worked as AARP's director of financial security and consumer affairs and, before that as a senior legislative representative.
She also served as director of government relations and senior counsel for the National Women's Law Center and as a public-policy law fellow at the Children's Defense Fund.
In her LinkedIn profile, Firvida describes herself as "an advocate and government affairs professional with over two decades of experience and a deep commitment to finding pragmatic solutions that promote the financial security of individuals of all ages."
"Cristina Martin Firvida brings deep experience to the role of Investor Advocate, and I am pleased she is joining the SEC," said SEC Chair Gary Gensler.
The OIA is responsible for representing the interests of investors with the commission and with self-regulatory organizations and Congress through the efforts of an ombudsman responsible for identifying problems investors have with financial-service providers or financial products.
The office also conducts research on investor behavior, contributes data used in policy decisions and rule-change proposals and provides similar support to the SEC Investor Advisory Committee.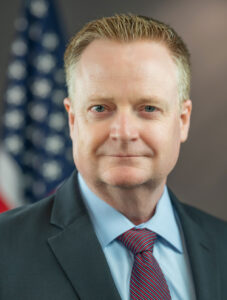 " Many of the policy issues we confront are not easy, even when looking at them purely from the standpoint of serving the best interests of investors," Fleming wrote in the June 30 OIA Report on Objectives for 2023, one of two reports the office is required to file every year.
In its other required publication, the Dec. 15 Report on Activities for FY 2022, acting director Sharma reported the OIA's role in advocating for investor protection in policy decisions behind a host of new rules and amendments proposed during 2022, and the concerns raised among OIA researchers at the rising number of special purpose acquisition companies created during 2020 and 2021.
The office also tried to represent the interests of investors during the development of a long list of new and amended regulatory proposals during 2022, according to the report.
During 2023 the office will extend that work to include an effort to encourage the commission to use Consolidated Audit Trail (CAT) data  —  which is designed to centralize, enhance and update the regulatory data infrastructure available to market regulators  —  to improve rulemaking procedures and promote transparency in the regulation of short-selling disclosures and in the regulation of increasingly complex and risky products included in exchange-traded funds, according to the report.
Cristina Martin Firvida
VP, financial security, livable communities, AARP Oct. 2019 – Dec. 2022
Director, financial security, consumer affairs, AARP, 2008 – Oct. 2018
Director, government affairs, senior counsel, National Women's Law Center, 1997 – 2007
Fellow, Georgetown Women's Law and Public Policy for Children's Defense Fund, 1996 – 1997