The two organizations most directly responsible for representing the interests of fund-board directors announced changes in the leadership of their own boards last week.
The Independent Directors Council (IDC) announced Oct. 11 that Cynthia Plouché – who led IDC's diversity-and-inclusion effort and served as vice chair of IDC's governing council during the previous year – had been elected to chair the IDC Governing Council during fiscal year 2022/3.
The Mutual Fund Directors Forum (MFDF) announced Oct. 13  that the new chair of its governing board would be Andrew "Buddy" Donohue, who previously served as SEC chief of staff and as director of the Division of Investment Management.
Both new chairs are experienced independent directors – Plouché joined the board of MassMutual Funds this year and has held a seat on the board of Northern Trust mutual funds since 2014. Donohue is a former independent director of Oppenheimer Funds who has been on the board of BNY Mellon's funds since 2019.
In their new roles, Plouché and Donohue will work with IDC president Thomas Kim and MFDF president Carolyn McPhillips, respectively, to guide their organizations work in connecting, educating and advocating for fund directors.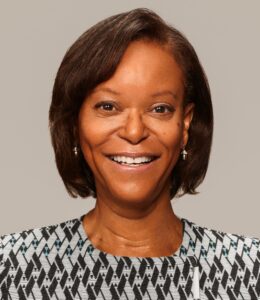 Plouché takes over as chair after a year as vice-chair – a position she won partially due to the impact of the diversity and inclusion working group she led and helped to found at IDC to address the disproportionately small percentage of fund-board members who identify as racial or ethnic minorities.
Donohue, who observed he is only the fourth person to chair the MFDF since it was founded in 2002, took over the top slot after the departure of Nationwide Funds Group trustee Kay Dryden, who held the position for four years.
Donohue and Plouché each have decades of experience in the investment management business but came to their most recent positions through very different career paths.
Plouché is a former investment manager with degrees from Harvard and Wharton who founded an investment firm in 1991, sold it to Williams Capital Management in 2006 and spent five years as the assessor of Moraine Township, Ill. She has also held board seats at several fund complexes and has served in operational or board-level roles at non-profits, most recently at educational non profits Village and The Alzenia Project.
Donohue is a securities lawyer with more than 40 years of experience in private practice that included roles as managing director and investment-company general counsel at Goldman, Sachs & Co and at the law firm Morgan Lewis & Bockius LLP. He has also worked as a securities regulator, most prominently as chief of staff to SEC Chair Mary Jo White and as director of the Division of Investment Management. Donohue teaches law-school classes in securities law, has served as editor of the American Bar Association's Guide for Fund Directors and chaired both the ABA Investment Companies committee and its Investment Advisers subcommittee.
SEC agenda drives need for board advocacy
Both Donohue and Plouché said that the flood of regulatory changes the SEC proposed during 2022 – and the controversy that resulted from many of them – has amplified the importance of their organization's ability to advocate on behalf of fund-board members.
Those same factors have also made the organizations' traditional role as fund-board educators more important as well, simply to give fund directors a better chance to understand the debates and changes being thrust at them.
"The pace has been aggressive," Plouché said. "That makes what IDC provides even more critical, because the ability to have a collective response on a policy issue is important, especially for directors who can't replicate [that impact] on an individual basis."
The IDC and MFDF concentrate the feedback of many organizations into a single channel, which gives fund boards a loud voice with which to suggest changes to the SEC, and allows the SEC to focus on the feedback likely to represent the largest chunk of the industry they are trying to reach, Donohue said.
"We are clearly supportive of good and effective regulation," Kim said about the organization's efforts to advocate with the SEC for rule changes on behalf of fund boards.
"The quantity and the pace of various regulatory proposals can be a concern," Kim said. "Regulatory proposals that are overly prescriptive in the way they impact the role of independent fund directors are not, in our view, in the shareholders' best interest."
Anyone can post a response to an SEC proposal during the comment period, but it is difficult for regulators to give equal weight to every set of comments that contradict the assumptions underlying policy decisions in a rule proposal, or suggesting process changes that could make implementation of a new rule more efficient, he said.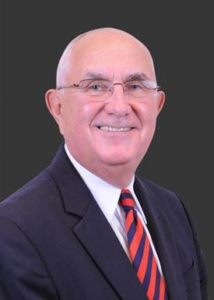 Having the argument come from an association rather than an individual company also cuts down on concerns about potential finger-pointing or a misinterpretation of the commenter's intentions, as well.
"We don't say we speak on behalf of everybody because we don't," Donohue said. "But it's a good process for directors to have input to the regulator, in a voice the regulator will listen to, without necessarily having identified what organization they're with, in case someone looks at that and says it's not right."
The educational resources MFDF, IDC and other organizations provide are as important during times of crisis as they are at other times because they give fund-board members the tools and contextual understanding to respond effectively to proposals in which a particular board may have little expertise, Donohue said.
"Many directors are feeling … this need to understand what their responsibilities are and how to meet those responsibilities," Plouché said. "Especially while so much is being pushed to the board for oversight."
IDC will keep training at the top of its priority list, partly to help fund-board members who feel "bombarded," Plouché said, by a heavy flow of SEC rule proposals whose descriptions run to several hundred pages each, with no clear way to know which will be adopted or how the requirements will change before the SEC makes a final decision.
"One part of our mission is to educate and equip fund directors for what lies ahead," Plouché said. "All we can say about it right now is that a lot still lies ahead."